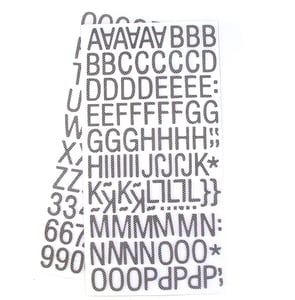 $

5.00
State It
Slate chipboard stickers
Make the words in your journal pop.
Known as "thickers," these thick chipboard letter stickers are designed by Amy Tangerine are great for adding the year or your initials to your journal cover, titling a page, or adding text to a photo.
Contains ~276 letter stickers, 1 inch (2.5 cm) tall.
GADANKE.productInfo.extra = {
'pinterest' : {
'description' : "Thick stickers make words on your journal page pop",
'imageNumber' : "1"
},
'twitter' : {
'description' : "These thick stickers make words on your journal page pop! "
}
};